I moved to Encinitas, California, in 1990 with the lure of Southern California point breaks, woodies cruising the town, flower fields everywhere, and an aversion to L.A. By 1992, I had purchased my home there, with a view overlooking what would become the site of The Grauer School. Since then, I have not had to worry about the home down payment that for many years seemed like an ornament that was permanently suspended just above my grasp. But I can feel the anguish and frustration of those who do have that worry and those numbers are growing fast.
While the surf's still up out here, over my 32-plus years of developing The Grauer School to capacity, the town and region developed too. The school was developed in an effort to reclaim whatever had become bureaucratic about the ancient and virtuosic teaching profession, to make it art again, and we've stayed the course. Meanwhile, a shift was underway.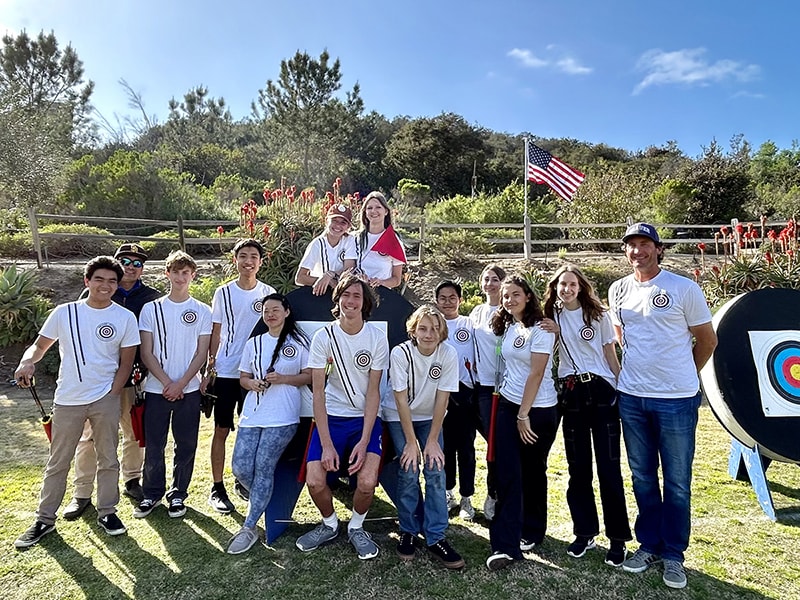 For a while, our reputation as a small school spread, and great families moved here from other towns so they could attend Grauer. Eventually they were moving here from all over the world. By the 2020's, though I still love my town and I still have the School's original blue Suburban Wagon given to me by local philanthropist Bill Owens, neither of them were the same. There were still a few woodies driving around, but a lot more Teslas and Sprinter surf campers. Together, The Grauer School and the City of Encinitas have moved well into one of the region's "worst kept secrets".
The reality of this shift felt like an intuition for a few years until it emerged as a beautiful gift as we were discovered and gathered patrons, and also as hard reality that would impact our school's ability to function. Surfers were moving out and teachers could hardly move in.
Supporting a Vision
One of the people to discover us was Fred Luddy, the founder of The World's Most Innovative Company according to Forbes Magazine. When The Grauer School received the Luddy Family Foundation's $4.5 million "miracle gift" to purchase land and develop a gymnasium, the world unexpectedly shifted. Several months of studies brought us around to the realization that a gymnasium structure simply was not the right thing either for this space or this time. Our town, Encinitas, was entering into a housing crunch along with much of the nation. The newly purchased site had three affordable dwelling units, with room for three more.
The most recent teachers we had hired at Grauer had almost backed out of our job offers due to trouble finding housing in the area. The previous summer, as I found myself driving around town looking for housing nooks and crannies for them in the few remaining knock-downs in town, the feeling that something was not right became hard to ignore. How could we turn our back on this reality? I'd given any number of home deposit bonuses or loans over the years, but subsidy payments to teachers for rental housing did not feel like the future I had envisioned. It felt more like an unsustainable, chasing-your-tail practice. We needed a quick pivot.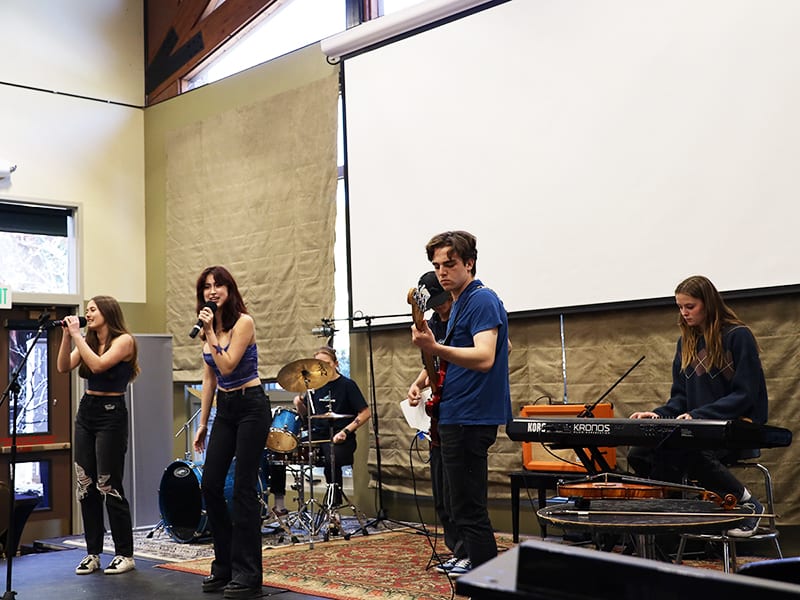 I first approached our angel donor. I drove out to Rancho Santa Fe to meet the always upbeat school dad, Fred Luddy. There in his eucalyptus covered hacienda with a stream running through the property, I presented the housing concept and Fred responded with words that are music to the ears of any Head of School in the world: "I just want to support your vision." I turned my head to hide the tears coming out of my eyes, but Fred caught me and gave a hug.
I then approached our board, understanding that boards might not have the same entrepreneurial, huggable attitude as great donors do. "First you wanted a gym and now you want housing," one trustee said. "We need one of everything!" I explained.
The emergent housing issue was not going to be a tough sell. The State Attorney General had just issued a warning to Encinitas claiming our housing shortage was in violation of state law. California's chronic shortage brought sky-high housing costs, and an historic level of homelessness. Plus, it was simple to project an emergent issue at Grauer, an issue that could become existential for schools: teacher development. After some reporting and data-driven discussion, our board gave the go ahead to develop a faculty housing pro forma.
Grauer is an evolved, finely-tuned program, and it's tough on beginners. It typically takes us around three semesters of mentoring to develop a relied-upon teacher and member of our team. A big part of our work and strategy is cultivating young, energetic teaching fellows until they are fully immersed in our culture. We rely upon these teachers, whom I call "sparkplugs." They are the next generation, and our students love them.
In this new world, there was no way starting teachers could live even two towns away based on apartment prices, especially if they were to only spend a manageable 30-40% of their salary on rent. We needed to study faculty housing and we were not alone.
Surveying Our Leaders
The first step in our study was to survey our teachers to learn what their needs might be and how they felt about on-campus, reduced-cost faculty housing. Most of our teachers had been at the school for a few years and, luckily, had already gotten into the housing market while they still could. All recognized the imminent, generational challenge. Though not exclusively, the housing problem was primarily going to be among the recently hired teachers and the future teachers: the sparkplugs.
Surveying and research made it abundantly clear that affordable housing for Grauer teachers would be primarily for recruitment and starter teachers, not for people who currently own. In our housing, new teachers could have a reprieve from unattainable housing while they saved and established themselves in our professional and local communities.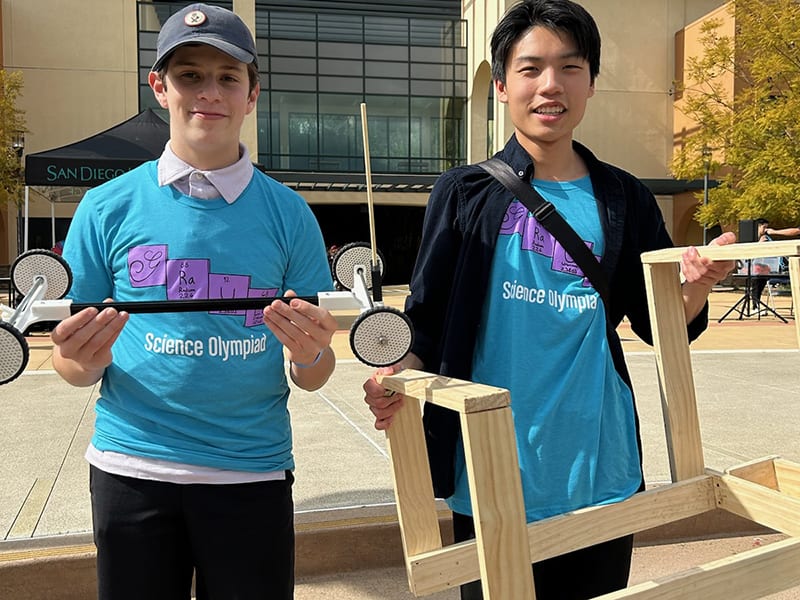 But there was another need. I'm old school, and for over 30 years I'd been personally responding to burglar alarms, chasing trespassers away, locking up when others forgot to, minding the gate, putting chickens back in the coop, and keeping a weather eye on the property. After-hours attention to our campus was becoming critical as I gave myself some space. It was time to shift my role from Head of School to Head of School Emeritus. We needed teachers who could watch out over the school, and we needed to compensate them for taking on the caretaking I had always provided. Currently, there is not a single teacher who lives in town, much less in the neighborhood.
Surveying Independent School Housing
Having assessed our own faculty, the next step was to survey independent schools that were offering housing. We got great help and cooperation from a few schools around the country. All school leaders with housing programs expressed that these units were in great demand, and there are always a surplus of people willing to take available units. One school we surveyed had 54 applications for 8 units. Leaders at other schools confirmed not only the need we'd found for the housing, but the purpose: these units are primarily for recruitment and starter homes, not for people who currently own. Schools with housing cited many benefits, all predictable. Aside from the practical use, a prominent school CFO we surveyed noted, "We use them as recruiting tools. Not a single unit is occupied by staff. We can find those folks with less disruption to the school. It's all about faculty recruitment."  Similarly, Grauer finds staff locally, but teaching faculty all over the country.
At this point, the maxim, "No good deed goes unpunished" came to mind. Housing for teachers is a valuable, visible asset, like promotions, room assignments, and other discrete benefits. Would our housing assignments be contested or resented? We needed to make sure we did not create a sense of inequity. All schools surveyed expressed that housing assignments were made "black box" by the Head of School, CFO, or facilities manager. Our housing application would have to be clear on these rules of the game. Like all the best decisions Heads of Schools tend to make, they would benefit the whole organization most, not any one individual. Those decisions can be tough and only do well in a high-trust organization.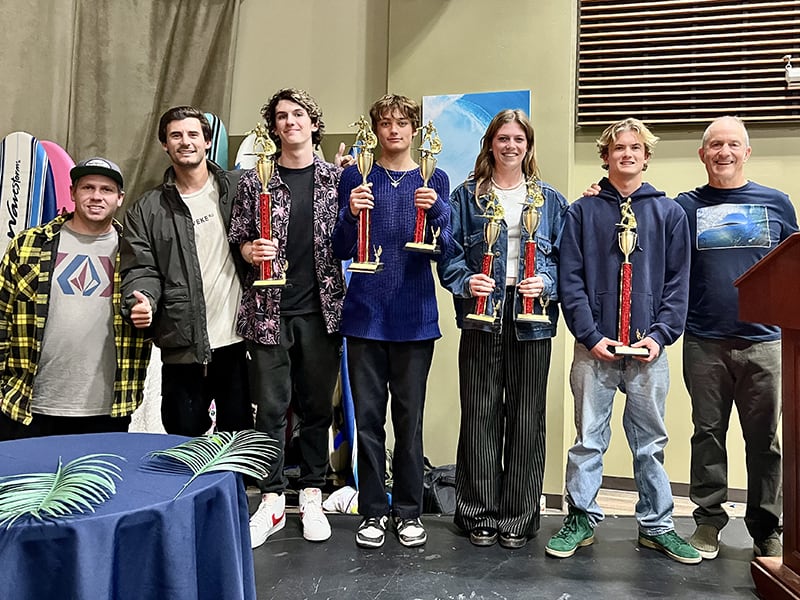 Those surveyed included leaders from Greenwich Country Day, Menlo Academy, Lakeside Academy in Seattle, and Hackley School. Of particular interest was Harvard Westlake School. First, they were nearby and in our State. Additionally, their housing program was fairly new, their learning curve particularly instructional, and the parallels to our situation were clarifying. Their area was not affordable for many, and if commuting in San Diego from three towns away was tough, doing so in Los Angeles was brutal. We spoke to three of their leaders, and the incredibly generous Laura Ross, set to take over as Head of School next summer, toured me all through their faculty housing units. On learning of this, most of our whole board travelled there and Laura gave another tour.
Shaping Our Own Vision for Housing
Having done the research, the next step was to shape our own, unique vision for The Grauer School based on our needs and the inspiration from the schools we surveyed. Our new property is a half block away, down a quiet cul-de-sac, and I conceived of it as a living, working part of our campus. In addition to housing, we pegged the existing three-car-garage for a maker space and wood shop, plus storage.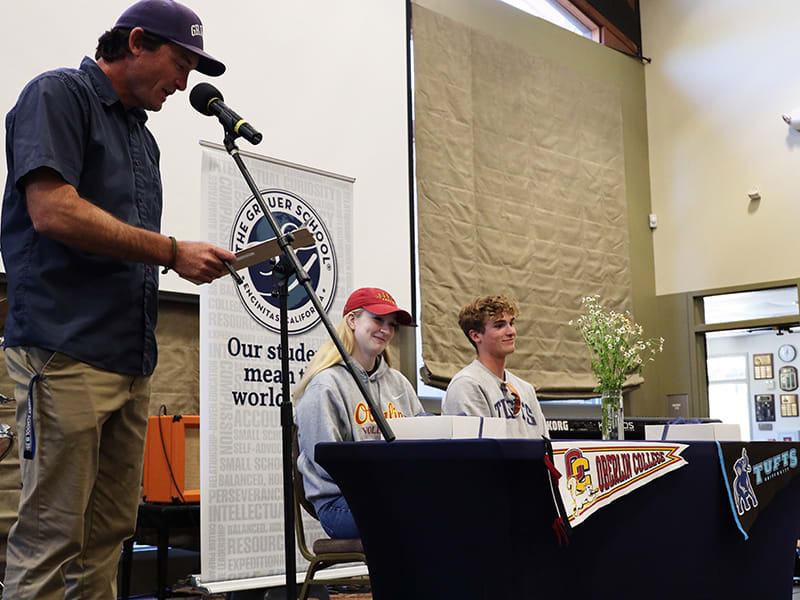 These would be starter units, prioritizing recruitment. Beyond that, we realized that there could be other uses such as a teacher who temporarily lost their home or lease, a particularly valuable employee who had excessive work on campus after hours, and perhaps even some day an exchange family or student. Beyond the teacher recruitment priority, it would be case by case.
Next came legal. All the schools we surveyed were generous in sharing different kinds of documents we would need, and we sent samples to our attorneys at Liebert Cassidy Whitmore, who find themselves increasingly facilitating faculty housing agreements. We asked them for three kinds of documents:
1.  Housing application: We would give this to teachers to whom we wished to offer housing, so they knew the eligibility and other standards.
2.  Legal housing agreement: There would be no rent. This is a licensed agreement: a housing contract with a monthly fee that was a part of the teacher contract. We could not risk squatter issues if a teacher became no longer employed. The duration of agreements of schools we surveyed was all over the map:  some have one-year agreements, and teachers apply every year. Others go longer. Schools that house faculty long term tended to regret it and wished they could start over. At Grauer, we knew these were starter homes, so our application favored a short term, renewable a year at a time. We wanted our new teachers to use the low-cost housing to establish in our area, save up, then strike out on their own. User rules were included in our Housing Agreement.
3.  Legal analysis of property use: Would there be tax advantages? Short answer: no. Our attorneys determined that there would be private benefit to the user, hence our housing property would be taxable, unlike the rest of our land. This cost was easily manageable in the pro forma budget we had put together. After all, the land was 100% paid for thanks to our amazing donor. Our expenses would mainly be limited to taxes, upkeep, insurance, plus property management if we hired for that. No mortgage.
Legal analysis showed no federal, state, or other equity laws or issues. With this, we were ready for our board presentation which included all the legal docs plus a pro forma financial display I prepared in concert with our board finance chair. On our pro forma, we were able to show that if we charged our starting teachers 30% of their salary, their monthly housing expense would be even more affordable than renting three towns away. Plus, at our most conservative scenario, we stood to surplus $20,000 a year on the property—another endowment to the next generation.
In the eleventh hour, I grew concerned about upkeep of the property. I was coming to the end of my long tenure as head and did not want to leave liabilities. Miraculously, our donor agreed to a substantial, permanent "maintenance endowment fund," managed by the Rancho Santa Fe Foundation, which I calculated to pay out 5% of the principle annually to pay for maintenance costs. A maintenance endowment would be a tough sell for many givers compared to programs like sports and arts, and yet what better way can we ensure that tuition dollars go to kids and teachers! But we needed to ensure that tuition dollars went straight to teachers and students long into the future.
Housing is a Permanent Endowment
Offering starting teachers housing next to the school, around the corner from the beach, at prices well below market value, would be an enormous draw for starting teachers all over our housing-crunched country. While studying this, our friends and associates were bombarding us with more anecdotes on the housing crisis: universities buying up hotels for professors, public districts buying up housing blocks so teachers could have sustainable commutes, and all manner of other ingenious strategies schools and colleges were conjuring to enable people to stay in the great profession of teaching.
This winter, New Mexico became the first state to activate the National Guard to help fill in and teach at schools. With graduate schools of education enrollment dwindling, the schools are going to need serious perks to attract the next generation of teachers.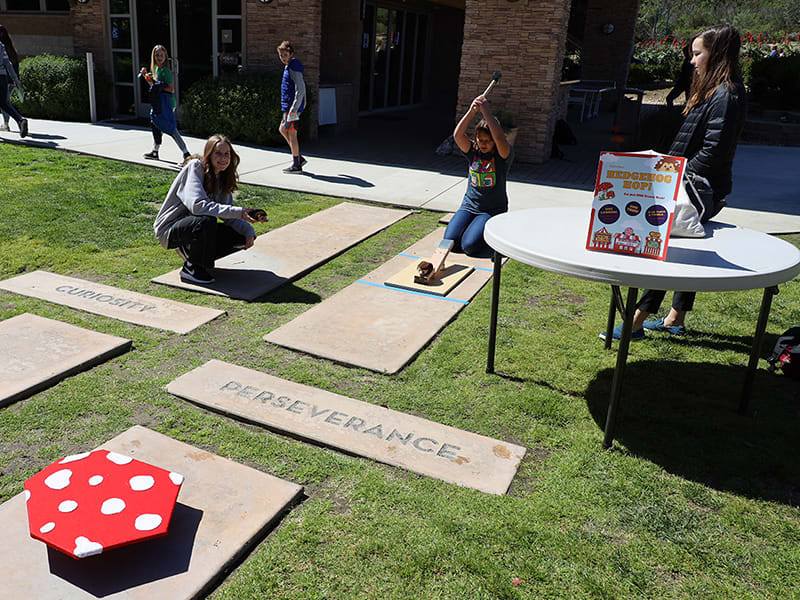 One thing that my search of other schools revealed: If you are a school and have adjacent property, hang on to it! It had taken some of the schools we surveyed many years before putting spare land to work, but in all cases that had been critical. With this learning, we decided to develop our new housing step by step. The north part of the property was dividable, and we could use it for tax exempt purposes such as a sand volleyball court and some gardens—not a gymnasium, but pretty great recreation. In the future, if we needed to build more dwelling units, we could. For starters, we would offer up just the three existing units.
I never imagined 32 years ago that providing housing could become the most compassionate, effective way of treating rising teachers. I hate to say this more than you know, but if you already can afford to live in affluent suburbia, why would you subject yourself to the endless workload, misjudgment, and contentious if not threatening politics of schools? Here's why: There is no one more noble than a great teacher, nor more noble profession. There is nothing more important for the stability of a community than creating and honoring their teachers and enabling them to stay in their work. Likewise, for every one of us, there is nothing more important than a good, safe, secure home.