"Our mascot, the Grauer's Gorilla, was selected decades ago as a symbol of an endangered species that perseveres despite odds —never has our motto been more relevant to us. Our work as educators and environmental stewards will be successful once all of our students have learned to connect the dots from things like single-use plastic all the way to the fate of the gorilla."
The Small Schools Coalition likes to recognize our members' unique contributions to our vast, diverse educational landscape. This month's member spotlight shines on The Grauer School in Encinitas, California. The Small Schools Coalition's founder, Dr. Stuart Grauer, founded The Grauer School in 1991. The Grauer School offers a strategically balanced curriculum of rigorous academics, enriching arts and team-building athletic participation. Grauer provides its students with unparalleled leadership opportunities in a trusting, supportive and socially inclusive environment. Among many things it has become known for, The Grauer School in Encinitas is one of the worldwide sustainable schools authorities!
The Grauer School campus is a six-acre environmental education paradise. Grauer has dedicated 40% of its total land to natural, wild preserve which is maintained and studied. Interpretive trails through coastal sage and maritime chaparral invite both aimless and aimed wandering in and out of class. Lizards, hummingbirds, owls, wrens, endangered gnatcatchers, 4 different kinds of sparrows and lots more kinds of birds; squirrels, woodrats and snakes, 24 kinds of butterflies all cross paths with Grauer students. All around campus, native succulents, slope-side California poppies, and native plants and the legendary Torrey pines abound. Ocean breezes drift over the hillside all day —in 5 minutes, Grauer surfers can be riding some of our continent's best waves, which teams of students monitor for water quality.
Environmental education is not limited to the student body either. The Grauer School parent gardening group called "Green Grauer" meets weekly to support and advance the kind of learning community that feels safe, inclusive, healthy, and connected. Almost every class visits the Grauer gardens, orchard, chicken coop, tree house or native habitat sandy wash. Green Grauer influences the entire school community to eat locally, plant-based based diets and to reduce food wastage, which has huge impacts on climate change.
The Small Sustainable Schools Movement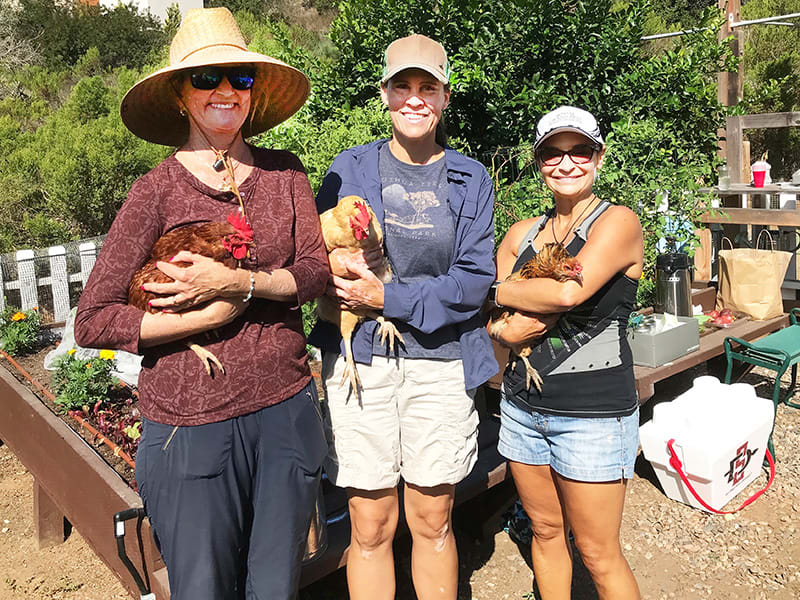 A native Californian and avid surfer from a very young age, Dr. Grauer has had a vested personal interest in environmental stewardship and sustainability for many years now. As an educator, he more recently came to the point he could not turn a blind eye toward the impact education can have on the environment. Upon reading this report, Dr. Grauer's interests became concerns:
The planet appears heading toward 1.5 degrees (F) of global warming as soon as 2030 unless we enact "unprecedented changes in all aspects of society," a dire United Nations report warned in October, 2019. Scientists predict that by 2050 the volume of plastics in our oceans will equal the volume of animal life in the ocean, and that by the end of the century 50% of the world's species will be extinct. If you're under thirty, "you're all but guaranteed to witness the radical destabilization of life on earth—massive crop failures, apocalyptic fires, imploding economies, epic flooding, hundreds of millions of refugees fleeing regions made uninhabitable by extreme heat or permanent drought." This is the briefest sketch of the mounting conditions facing us as a school community.
In honor of Dr. Grauer's tireless efforts, Grauer School Faculty, Student Body and Board of Trustees have dedicated the 2019-2020 school year to promoting climate and ecological sustainability and stewardship in the school community and beyond. Although this is the first year The Grauer School made an official statement about small sustainable schools, the school itself has been dutifully preparing for its leadership role since its founding.
The Grauer School is a LEED Certified School. LEED Certified Schools represent the pinnacle of sustainable living combined with environmentally conscious education. LEED is a globally recognized symbol of excellence in green building, administered by the Green Building Certification Institute which is the certifying body of the U.S. Green Building Council (USGBC). 
Grauer's newest buildings received the prestigious LEED Gold certification due to the inclusion of a whole-campus plan. This plan includes solar panels on the rooftops, a highly-efficient HVAC system, a minimal building footprint with increased green space due to the 2-story structure, parking for fuel-efficient vehicles, water-efficient landscaping and plumbing, low-emitting materials, and sophisticated conservation lighting. 
Additionally, all Grauer Faculty members have signed the "2019-20 Faculty Eco-stewardship Pledge" committing to carbon footprint reducing personal practices. The Grauer School board finance committee will examine the school investment practices to address external impacts. The Grauer student body stands at the forefront of the discovery process, which helps prepare the next generation of leaders with the importance of environmental education in both schools and society in mind.
Pioneering Environmental Education in Schools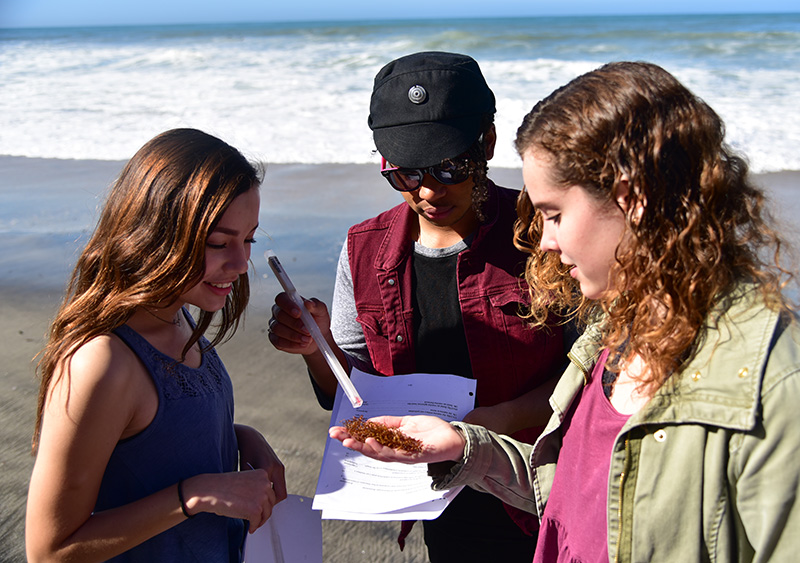 The Grauer School is pioneering environmental education in schools by implementing several new offerings to its already environmentally conscious curricula. For example:
Chemistry and Physics students will explore power generation (i.e., nuclear fission versus fusion) and renewable energy; microplastic impacts. How solar photovoltaics make solar energy harvesting more efficient and less expensive. Evaluating the budding industry of biodegradable materials to replace plastics.

World History students will examine the long-term environmental effects of industrialization and imperialism (loss of indigenous ways), urbanization/pollution, the adoption of fossil fuels for transportation and electricity generation more than a century ago, and the industrial and cultural effects of mining/deforestation.

Statistics students will Investigate statistical evidence for climate change (100 year trends in average and peak temperatures, CO2 measurements, Arctic snow cover, global wildfire incidence, etc.).

Senior English students will study indigenous ways and climate activists. The course is substituting literature that focuses on all life for some traditional literature that holds the human being above all else.
Across the curriculum, year-round both in and out of class, and at special events, students will be prompted, surveyed, and engaged in developing their environmental intelligence. School wide student clubs, events, assembly presentations, and fundraisers constantly support environmental causes such as Ocean's United or Surfrider. Grauer students have already created and empowered a student body VP for Sustainability. All school practices such as food waste control and composting, electric vehicle parking, no-idle parking lot zones, ban on plastic bottles and utensils, farm to table growing, coffee grounds and other campus recycling practices, paperless offices (a huge challenge for schools), and many other practices enable Grauer to actually practice what it preaches.
Environmentally Conscious Expeditionary Learning and Social Activism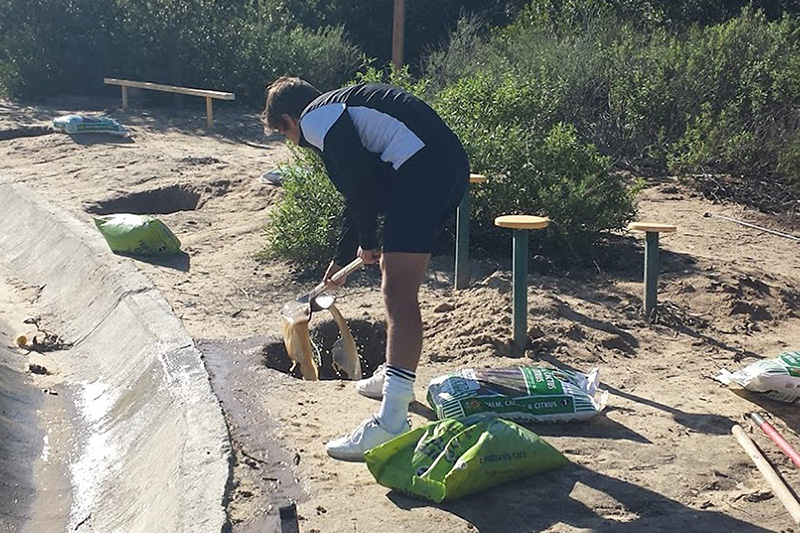 For decades, Grauer has led the way nationwide in expeditionary learning. Expeditions are an extraordinary, defining, life-changing part of The Grauer School experience and give students opportunities to practice its core values of resourcefulness, compassion, and humanitarian service across cultures. Each expedition is developed around an educational theme, whether it is environmental restoration, wilderness experiences, cross-cultural immersion (such as school visits), humanitarian work, team building, college exploration, or intensive skill development in diverse areas such as film and music. (Grauer must now seek a more energy neutral vanpool). Grauer student groups, classes, and clubs all are giving of themselves regularly towards environmental causes. In 2018, 160 students served 4000 hours. Grauer's Girl Rising club connects the huge but often ignored link between family planning, population control, and carbon footprint.
The Small Schools Coalition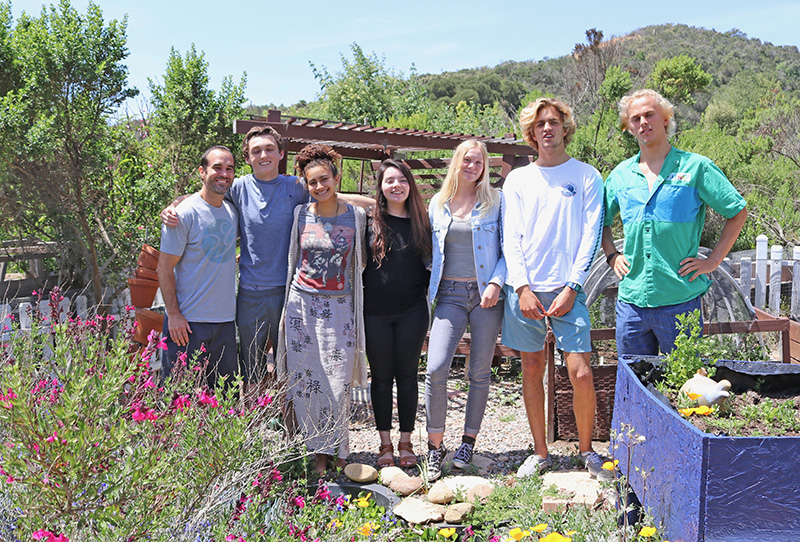 The Small Schools Coalition is proud to support the environmentally conscious work performed by The Grauer School in Encinitas. We are also proud to help advance the ideas and actions that make small schools bastions for revolutionary education…. no matter what unique populations any school serves, or hurdles it faces in getting our message out there. Or, in Dr. Grauer's own words to this effect:
"Today, 4% of the world's mammals on earth, by weight, are wild animals. As teachers and citizens, we know our students are not inheriting the world or climate we inherited or ever imagined. We are facing an extinction crisis as a function of habitat loss, a basis of climate change. We have a moral imperative to prepare our students for an unknown but new kind of world. We cannot save the forests of the world. The Grauer School leadership is aware that our efforts may be insubstantial relative to the crisis at hand, hence our largest purpose is essentially the development of a sustainable, ethical, caring and joyful community, doing the right thing for its own sake."
If you would like to learn more about Grauer School, please visit their website. If you would like to inquire about membership in the Small Schools Coalition, including placing what makes your school effective and unique in the spotlight, we welcome you to contact us!